So as is often the case , when you own an old bike
you seem to collect more of the same, the old "I know where there's one of them" comments , anyway long story short 4 years ago I ended up bringing this P.O.S. home to add to the collection.
. Yes indeed , what was I thinking !! Just get it going was the plan something for visitors to ride or to thrash about on . Then I got talking to good friend and metal master Dean Medwin who suggested that perhaps he should massage the steering head geometry into something slightly more modern , say an 07 sherco for example. Our next discussion on the subject was several months later when he rang to say "it's done, what are you going to do at the back?" So I ask him if he could make it work like his superb TLR Honda, apparently he could and did .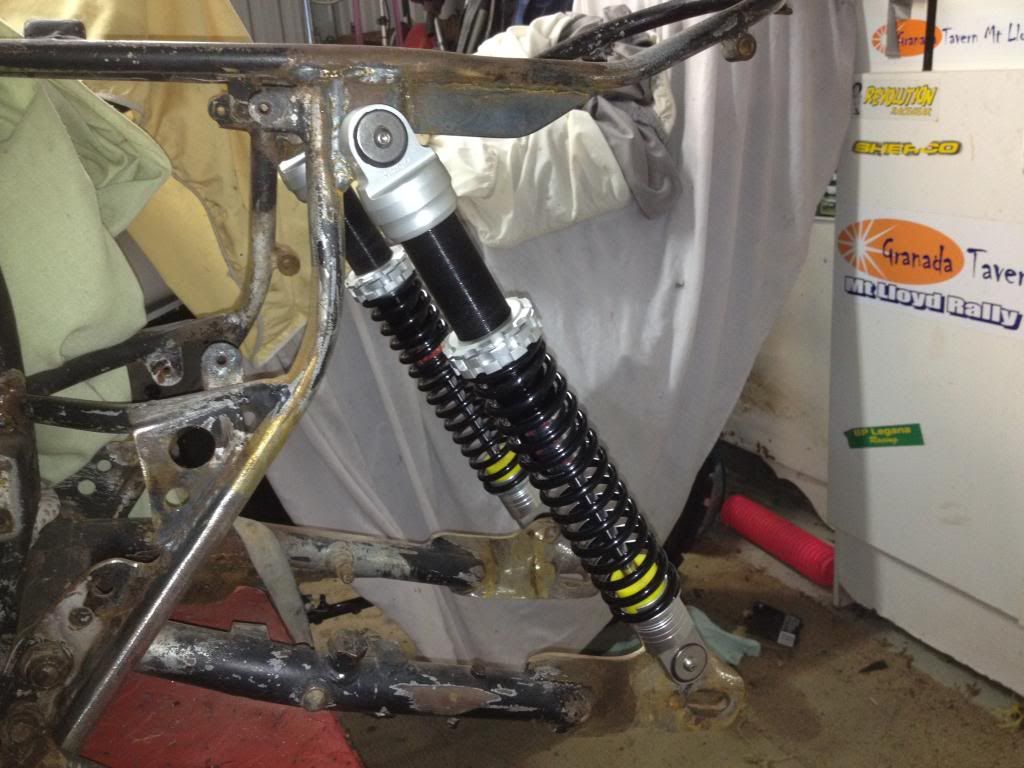 Meanwhile I got busy collecting all the various bits and pieces that would be needed to reassemble , shocks (custom YSS from Izzy at SuspRus), wheels (JTR Qld), forks (chrome,springs,emulators, etc) , new carb ( Mik from BJ USA), Domino levers, throttle, lot's more sundries and my fav bit the seat tank unit from eng.
Meanwhile BigStorky, great mate and motorcycle whisperer was massaging the engine for me , max o/s piston (hence the 260) , matched and flowed ports, new bearings and seals all round and we took that bloody great chunk of steel from around the flywheel.
A bit of dummy assembly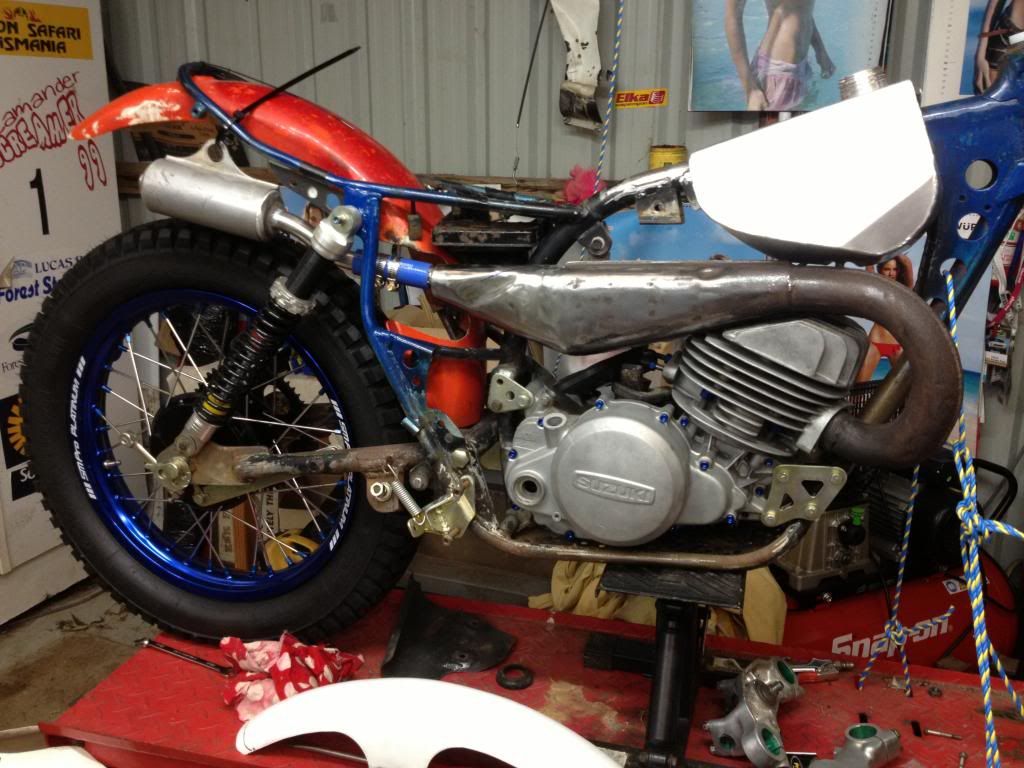 and a few adjustments, that also included major reconstruction of the alloy tank that came with the tank seat combo kit (naturally enough as it was designed for a TLR Honda
)
and it was time for the powder coaters ready for some of those new bits
Add some paint and stickers
Some air in the new michys (yes Tubliss)
and we're ready for a photo shoot and test ride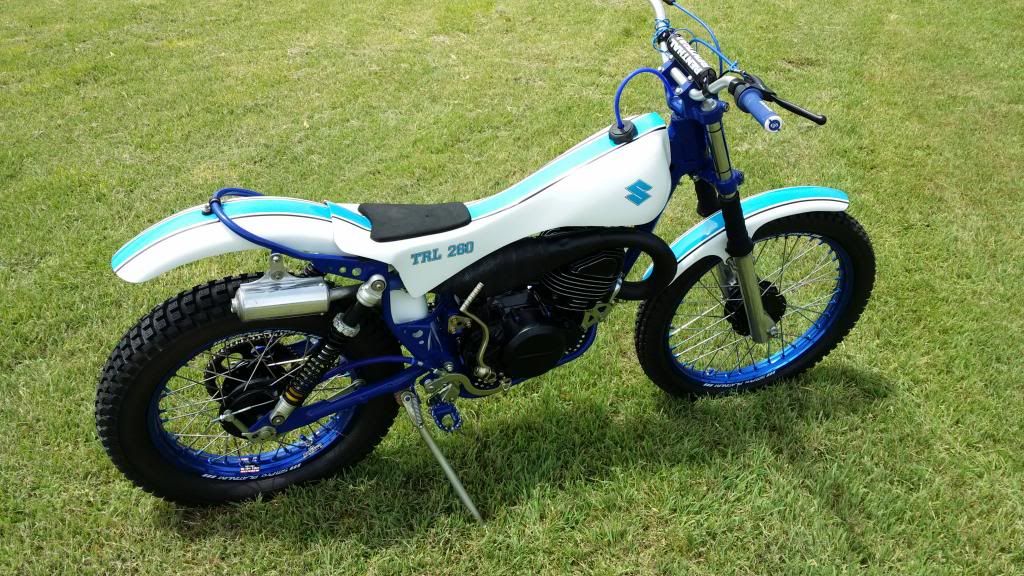 and finally a test ride
for those who have bothered to read this far and wondered like me what it would be like to ride , so far I love it , steers well, rear feels good, even the old drums are passable . Happy
M