The crew at Pacific Park Trials Club have a been working hard during August for the upcoming NSW titles next weekend. Matthew Rose, and Andrew Tresize have headed up a strong group of volunteers and set 24 sections that span both western valleys of Pacific Park Motorcycle Complex.
The Park is closed for all of August, so we can utilise the usual MX area and have free run of the Parks facilities for the Title weekend.
Camping and practice will be in the Eastern Valley (turn right after the shop).
NOTE: Any riding in the Wester Valleys, where the trial is set, is strictly banned. Exclusion from the event is the penalty. (section setters etc are allowed of course)
Day 1 consists of twelve sections set in an anti-clockwise direction around the park (Blue section boards)
Day 2 consists of twelve sections set in a clockwise direction around the park (Orange section boards)
The Pacific Park shop will be open for business (hot food, cold drinks, staples etc)
Camping is encouraged. Regular camp fees applicable - payable at the shop.
Park gates will be open Friday for those arriving early and camping.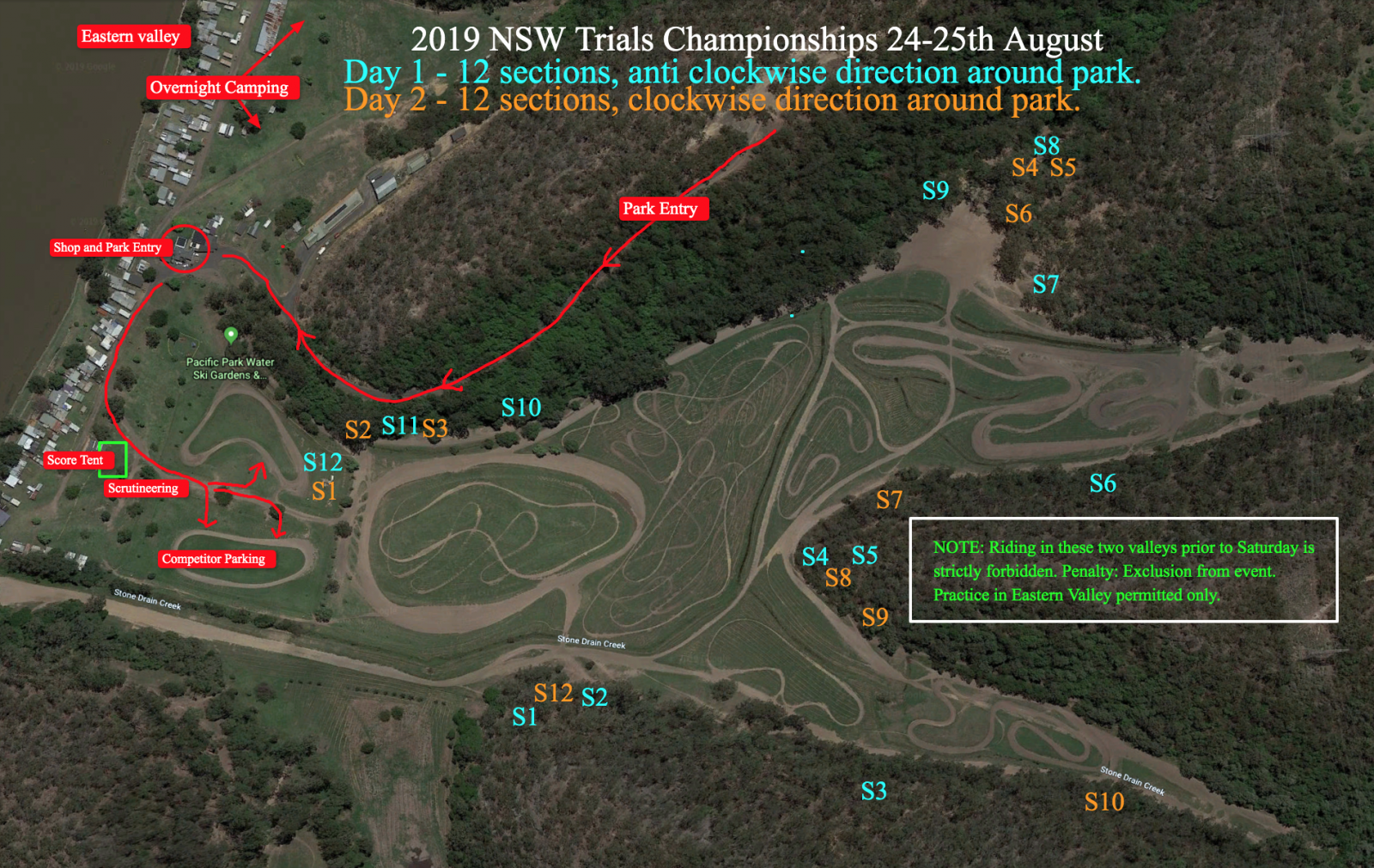 Attachments