Beta Australia is pleased to announce that MY19 Beta Trials bikes have now arrived into the country and are available from your nearest Beta Trials dealer.
Australian importer, Patrick Lowry (pictured) states "To better support our Trials customers we are working hard to strengthen the dealer network through a mix of dedicated trials dealers and combo Trials / Enduro dealerships".

The range consists of four 2-stroke models: 125, 250, 300 and 300 SS where "SS" stands for Super Smooth, a Trials bike with a decidedly softer, more fun-oriented character than its more aggressive counterparts.
The world renowned 4-stroke version is available in a 300 cc displacement and offers a sound alternative to the 2-strokes thanks to user-friendly engine power delivery which is welcomed by clubman riders and experts alike.
Evo 80 Junior and Evo 80 Senior are also now available for the younger members of the sport.
A full range of up spec "Factory" models are due to arrive in March 2019.
An extensive range of Beta Trials model spare parts are now in stock at Beta Australia and are available to purchase through our online store at http://www.beta-motorcycles.com.au/shop/or from your local Beta Trials dealer. Weekly airfreight orders via DHL are being placed with the factory to provide a fast turn around on any items not currently in stock. Australian stocked items are constantly growing based on local demand.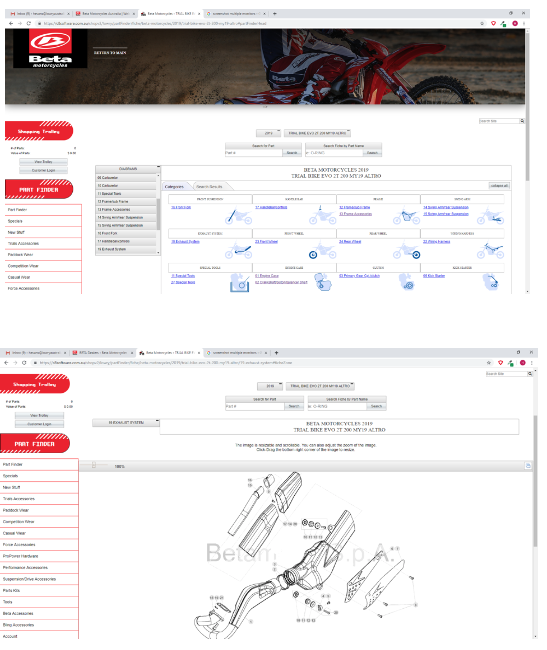 To view the full range and find your nearest Beta Trials dealer please visit our website at www.beta-motorcycles.com.au