AIRFREIGHT COPIES OF CLASSIC TRIAL MAGAZINE #17 HAVE JUST LANDED.
Inside and full of action you will find:
Paddock: Dedicated to Martin Lampkin
International: The Pre-65 Scottish
Test: Lluis Gallach Merlin DG-350
Micro Machine: The Gaunt Suzuki story
Product Focus: WES Silencers
Show: Yes we went to Telford
Special: Husqvarna Trials
Remembering: Brian Trott
Sport: Lia Twin-Shock Series
Machine: Who remembers Alpha?
Enthusiastic: Mike Hann/MH Fantic
Scrapbook: Southern Riders
Plus all the regular features – Remember it's only Trials!!
Classic Trial Magazine in Print – We are proud to be in print and using new material and many unseen images from the very best photographers in the world.
Airfreight copies here now - $16.50 posted Australia wide
Available from The Hell Team Trials Store: LINK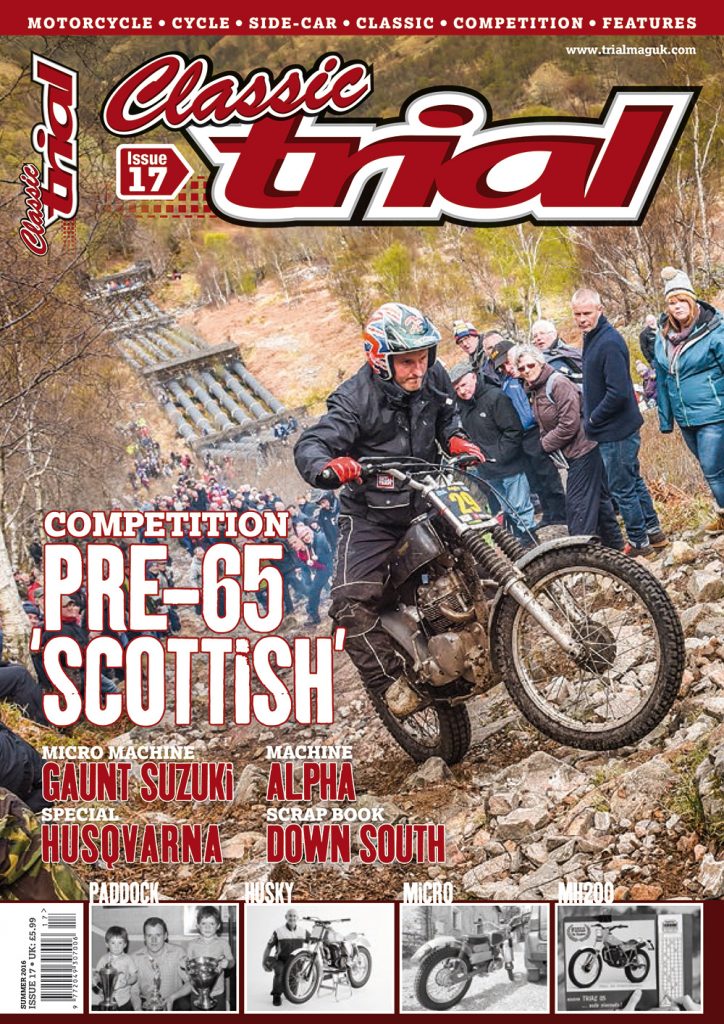 Attachments