The 2018 model EM Sport bikes have arrived on the cargo ship from France just in time for Christmas for the excited new owners. The new models benefit from another 15% increase in peak torque, now at 27 Nm compared to 24 Nm of my previous 2016 EM. My 2014 EM 5.7 had peak torque of 20 Nm. To put these figures into a petrol perspective, a Honda 4RT has a peak of 23 Nm and has the same dry weight as the EM Sport, only difference is the EM does not require engine oil or fuel, so it is lighter in the real world.
Tamborine Moto is a Trials based business of Patrick Whitfield and myself, Richard Kent. We can clearly see the future ahead and it is pure electric transport. We look after sales of Electric Motion bikes for Australia and OSET bikes in Queensland and we currently have stock of both OSET and EM Sport bikes.
The first ever round of FIM Trial-E cup in France this year shows that the technology has arrived on the world stage. Former Trial champion, Marc Colomer won the event on his prototype GasGas/Torot bike that he has been developing. Another manufacturer, Mecatecno is about to release a production machine that was used in prototype form by Cesar Pannicot at the FIM Trial-E cup event. I would like to see what Honda and Mr Bou would come up when they decide to let go of using the filthy petrol in the machines.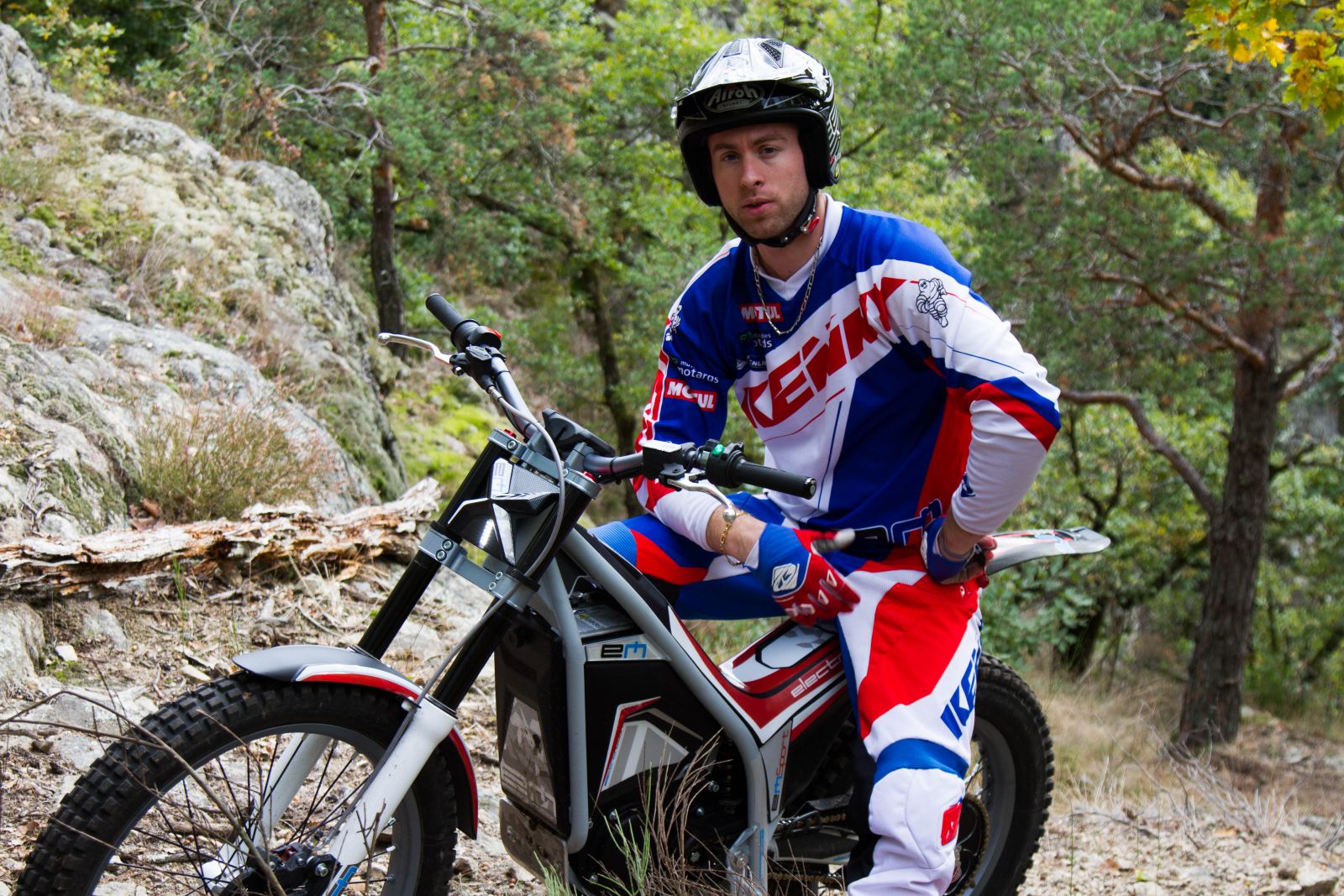 Above, is EM factory rider Bastie Heiyte
Tamborine Moto enquiries-
Patrick- 0427 010 468
Richard- 0405 631 655
click on the EM logo in the sponsors links box here on Trials Australia to go to the website for our amazing electric machines!
Sorry if this offends you, petrol and deisel vehicles are as boring as bat shit. You would be lucky to get a 2% increase in torque from the next edition of your favoured brand...
Burning fossil fuels = make the Saudi Arabians and select others very rich = poor air quality for all of us humans.
Attachments