The feature image is former Australian open solo champion, David Goldsmith who is riding just as smooth as he always has done. All images in this report are courtesy of Steve from Spencer Photo. Steve has many images from this event and has offered to share them with the riders for non-commercial purposes. Send Steve an email at
spencerphoto@live.com.au
Thanks to the great work of Peter Gately, who gave up his day of Trial sport to collate the scores and provide the results for our event. The Trialsport.com.au entry system worked simply well and at a lower cost than the nominate system we have used in recent years, the result spreadsheet is also good showing the break down of each section score. Thanks Peter Arnold for creating this.
Boonah 'Overflow' is renowned as a technically difficult venue for the events we have had here since the mid 1980's. I decided to name the groups of sections for this event. The first group was called 'Gillies Gullies' named after Craig Gillies, former Aus junior champion and LRMTC life member. I claimed my favourite spot 'Kent's Ridge' for sections 3 and 4. We then moved up to the monster rock area where there are lines left unrepeated by LRMTC's Kale Reed (2 x Aus open solo champion). Our sections at 'Kale Reed Ridge' were followed by some rocks at 'Hopey's Hilltop' section, named after 1985 Aus Champ and LRMTC life member, Steve Hope. The next group of sections were at 'Willcocks Lookout', tipping the hat to brothers Mitch and Boyd, members of Trials club of Qld. What Boonah Trial would be complete without 2 x sections to finish the lap at 'Shane Mitchell Ridge', named after the 4 x times national champion. For the next event here, I hope we can set some sections at 'Goldsmith Gullies' and EL Jays (Lee Dreissens) Rock...
The results in attachment at bottom of page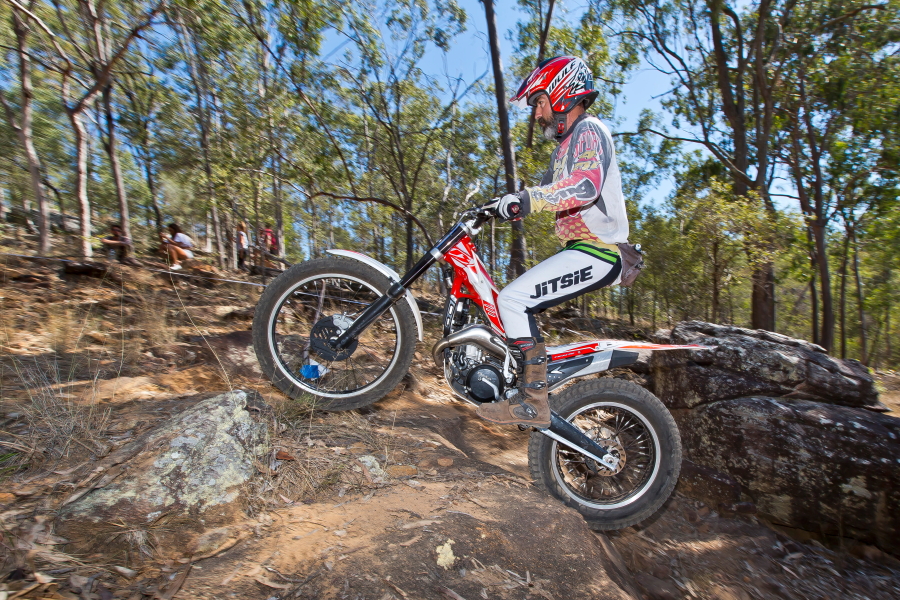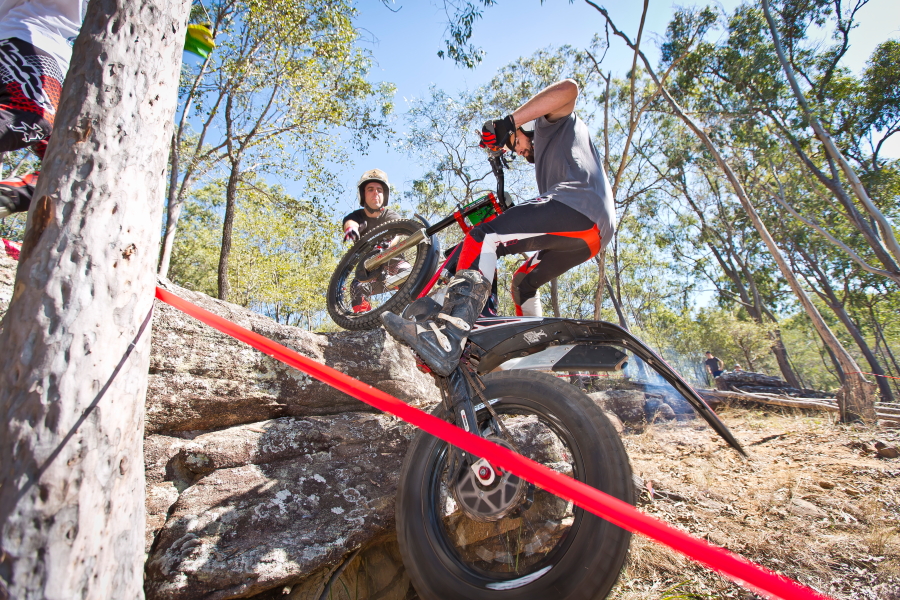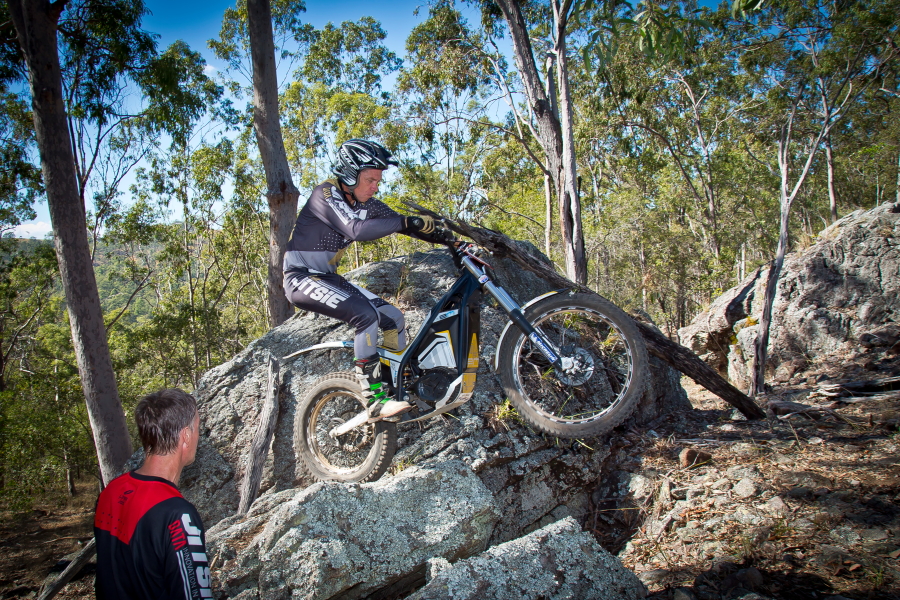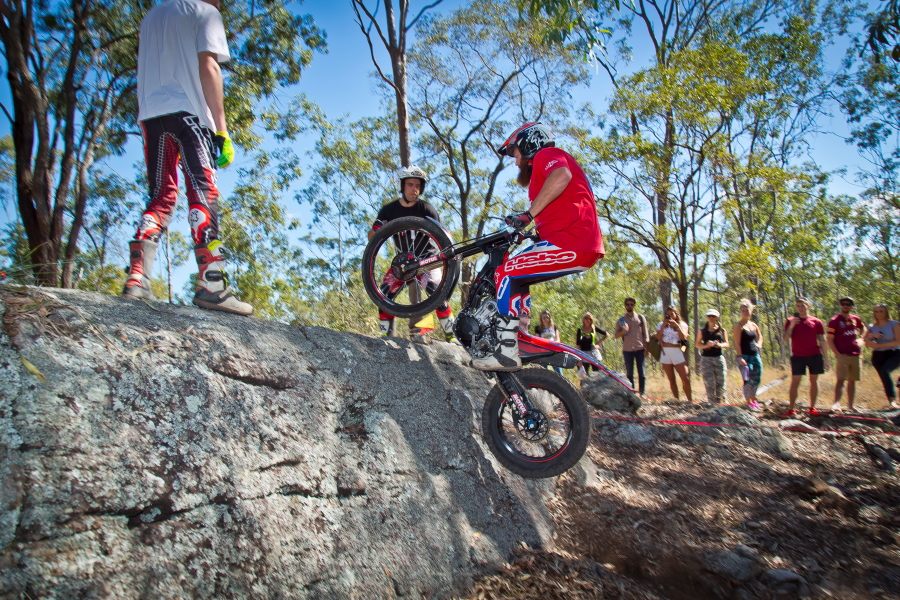 Pictured above are Patrick Whitfield, Lachlan Gibson, Richard Kent, Justin Gough
Some Classic machinery below, image by Roger Galpin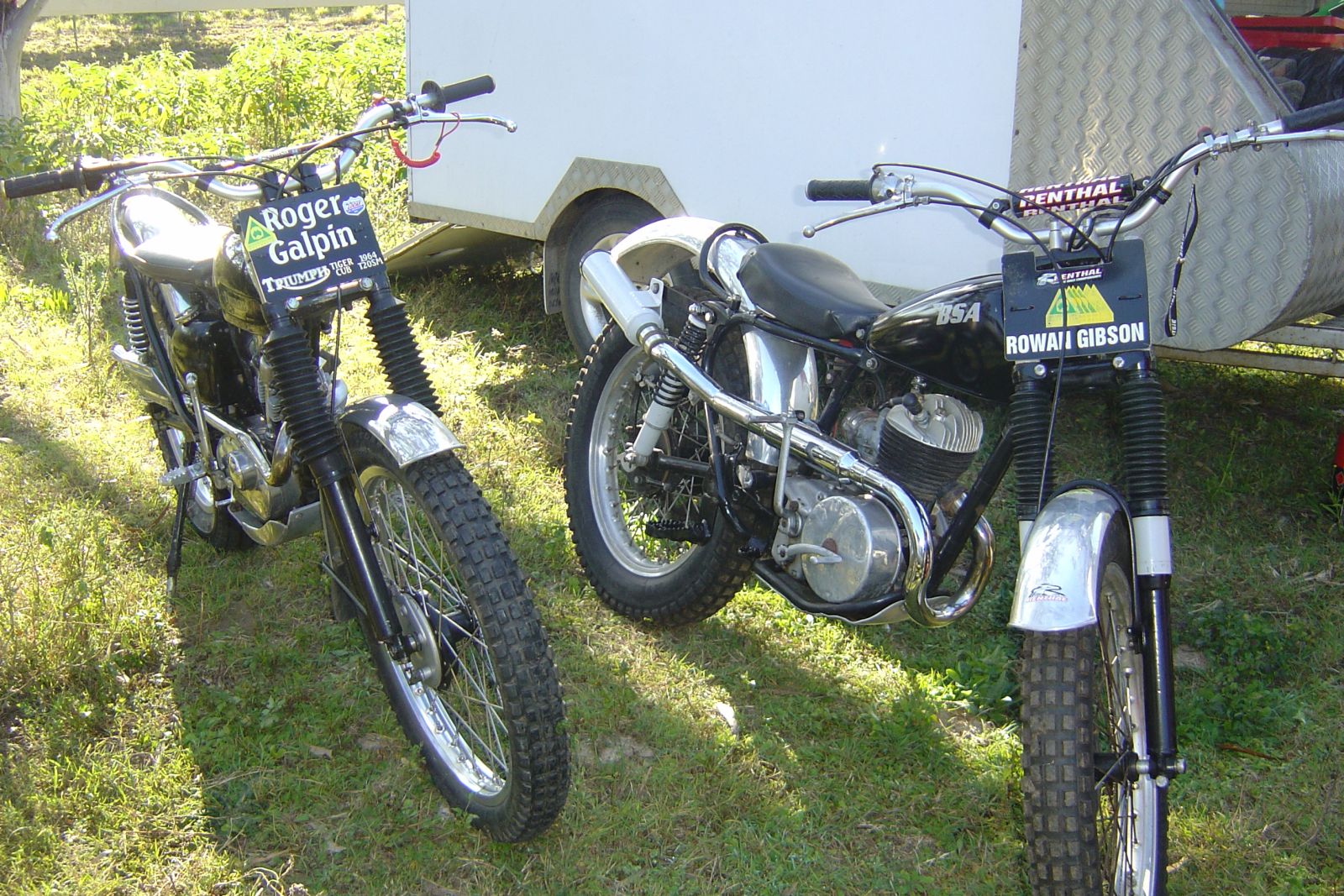 The results are below, looking forward to the next Trial.
Attachments