TCC 2021 Pointscore Series Rd 4
We had a really successful Trial on Sunday. We received 40 entries, but 6 had their entry fee refunded as they were prevented from attending with the midnight Thursday change to the NSW lockdown rulings, as well as sickness.
An absolute credit to all who attended in complying with the Covid restrictions that were in place.
TCC has the Fairbairn Trials Park set up as a registered sporting venue on the Check-In CBR app. Brian Connell, as the TCC Safety Officer, greeted all of the attendees as they arrived and got them to check in to the venue as required by legislation.
During the day we had a few spectators all of whom checked in as required.
Luke Anderson co-ordinated the setting of eight enjoyably challenging sections. All riders completed five laps.
Jarad Boniface, our lone Trial 2 entrant, rode under the Minding of Dad Gary who himself was competing on the Trial 4 blue line. Check through the attached scoresheet and you'll see that Jarad's first lap of 14 improved dramatically for clean laps 4 and 5.
Our really competitive Trial 3 yellow line boys put on a great show. Kerrin Phillips, who's represented both New Zealand and, later, Australia in the Trans Tasman Trials Shield, displayed his riding skills with a loss of only 23 points. Kevin Anderson (78), Andy Hallam (81) and Callum Ceglinski (87) kept everyone entertained with their amazing riding on what were challenging sections.
As is generally the case, the Trial 4 blue line attracted the biggest entry of 22. Glenn Crafter dropped a miserly 4 points to take the win from Gary Boniface and Cade Brian one point further back, and separated by two cleans. Dave Johnson was 4th on 8 points, with the super enthusiastic Mick Andrews taking his brand new Sherco 300 into 5th on 10 points.
Bianca Warner showed just how well she can ride on the Electric Lite bike with a loss of only 4 points to win Trial 5, from Rhys Brian who dropped 11 points, as well as his trusty Osset at least once. Shaye Soininen-Anderson had a few electrical issues which saw her drop 35 points on Lap 5 after dropping only 1 point on her first four laps.
Olivia Carrington dropped only 2 points to have the lowest score in Trial 6, with little brother Will losing 9 points for second.
Special mention to Bianca and Shaye who did most of the Riders check-in, and the issue of Lap 1 scorecards, and to Olivia who finished riding very early, and then spent the rest of the afternoon assisting Luke Anderson in the Scorevan.
A big thank you to the TCC stalwarts who stayed around and packed up all the sections in a very efficient manner.
Trevor Bennett
TCC Secretary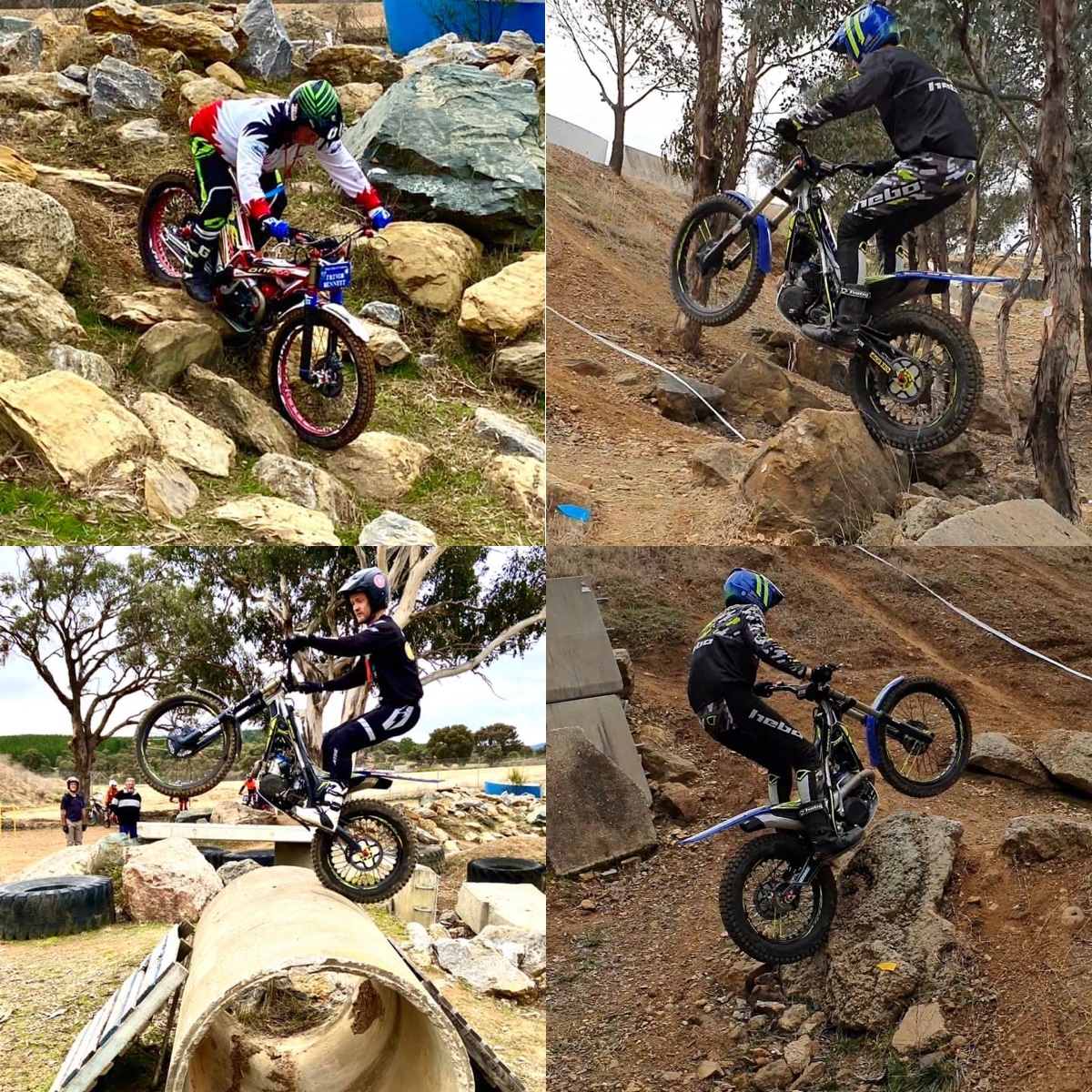 Attachments