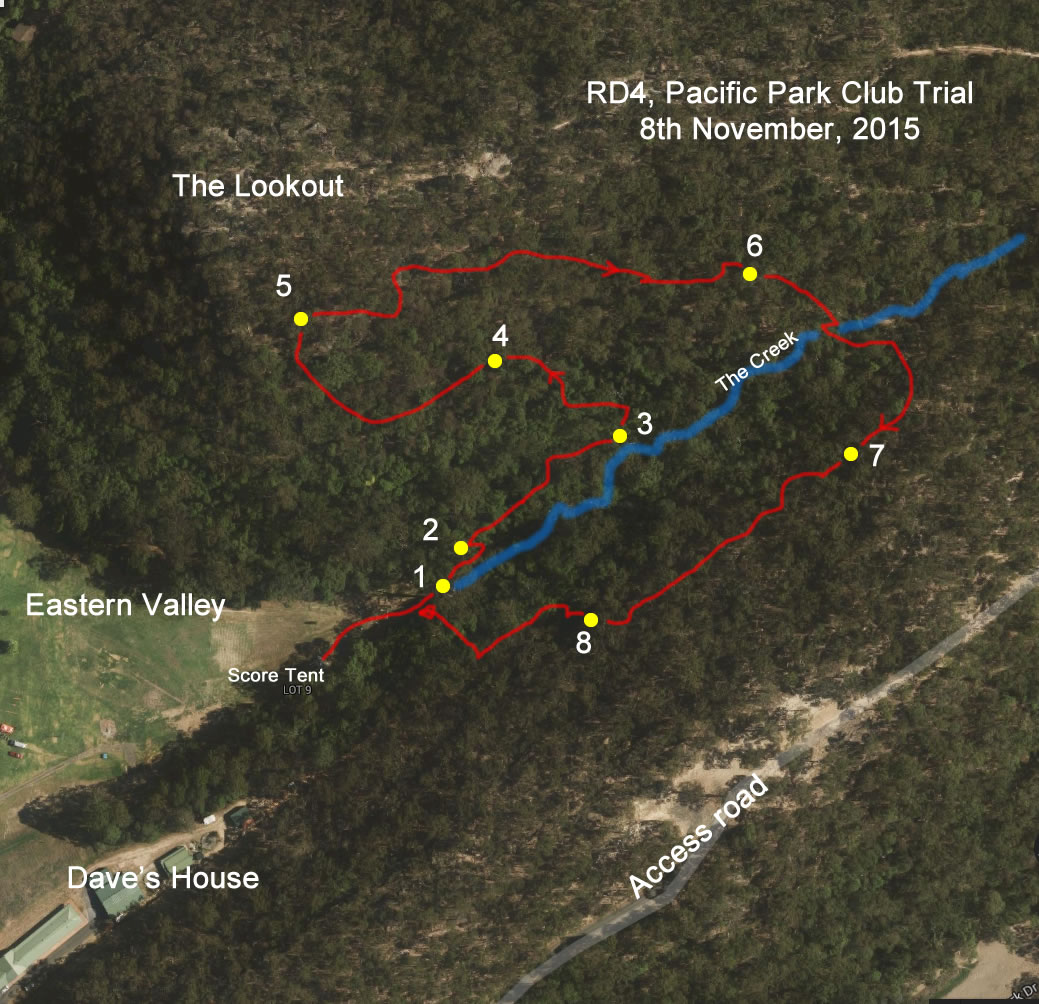 Sunday the 8th November will see Round 4, and the final round, of The Pacific Park Club trials for the 2015 year.
We have set a testing loop in the Eastern Valley starting near the man made obstacles, travels next to the creek, and up some single lines looping underneath "The Lookout', back across the creek, and down the some old tracks back to base. Much more of a "tour" than our last Club trial.
Rider breifing just prior to 10am.
We will have Day Licenses for those people who would like to come and have a go, and there will be club members to help if it's your first trial. Everyone is welcome to attend.
Should be a good lead up to a fun filled MotoGP night at Valencia!