Hi Everyone, just a quick report on a very successful trial at Woodleigh that STR has just run.
It was decided that we would make an effort to raise some money to help those who have been affected by the devastating bushfires. We began by setting 10 superbly crafted sections on Saturday with the help of property owner, Steve Banks, Chris, his son, and newcomer Peter Leaman. Pete is an absolute machine! We couldn't have done it without your help, thanks guys! Steve worked hard the previous weeks to get the wonderful property and extensive facilities up to prime condition for us to enjoy. Steve's name may be familiar to some of those who were riding in the 90's, that's the1990's, not the 1890's although some days it feels like it!
For Sundays trial we had 41 entries which made book-in a bit hectic but very satisfying!
Doug McClelland saved the day though by being around to help with anything and everything, including book-in, scoring and most important cooking utensils!
Forty one entries for a fun day indicates to me that the grass roots of the sport can be restored if the conditions can be cultivated to encourage it. Having a worthy cause was a contributing factor as well.
The sections were set in an anticlockwise loop around the boundary of the property and the furthest, section 7, was in what was described as the "Fairy Forest" but I saw quite a few Ogres in there as well!
Most of the sections were tricky but cleanable with nothing too scary, it was a fun trial after all!
There was a sausage sizzle at lunchtime, ably administered by Judy Smith and Steve's wife Robyn, thanks so much, after which we held a fundraising auction.
Glenn Smith acted as Auctioneer and people very generously responded in the spirit of the event. Glenn has perhaps missed his calling, taking bids from among other things, a tree, and even a toddler reaching for Mum! All in good fun and great job Glenn!
Glenn and Simon Columbo came up with the idea of the auction and the prizes,some of which were vouchers to be spent in fire affected areas, sourced by Simon. Two free entries to our next trial were won by Jason Rigby and Shane Ellis by random draw.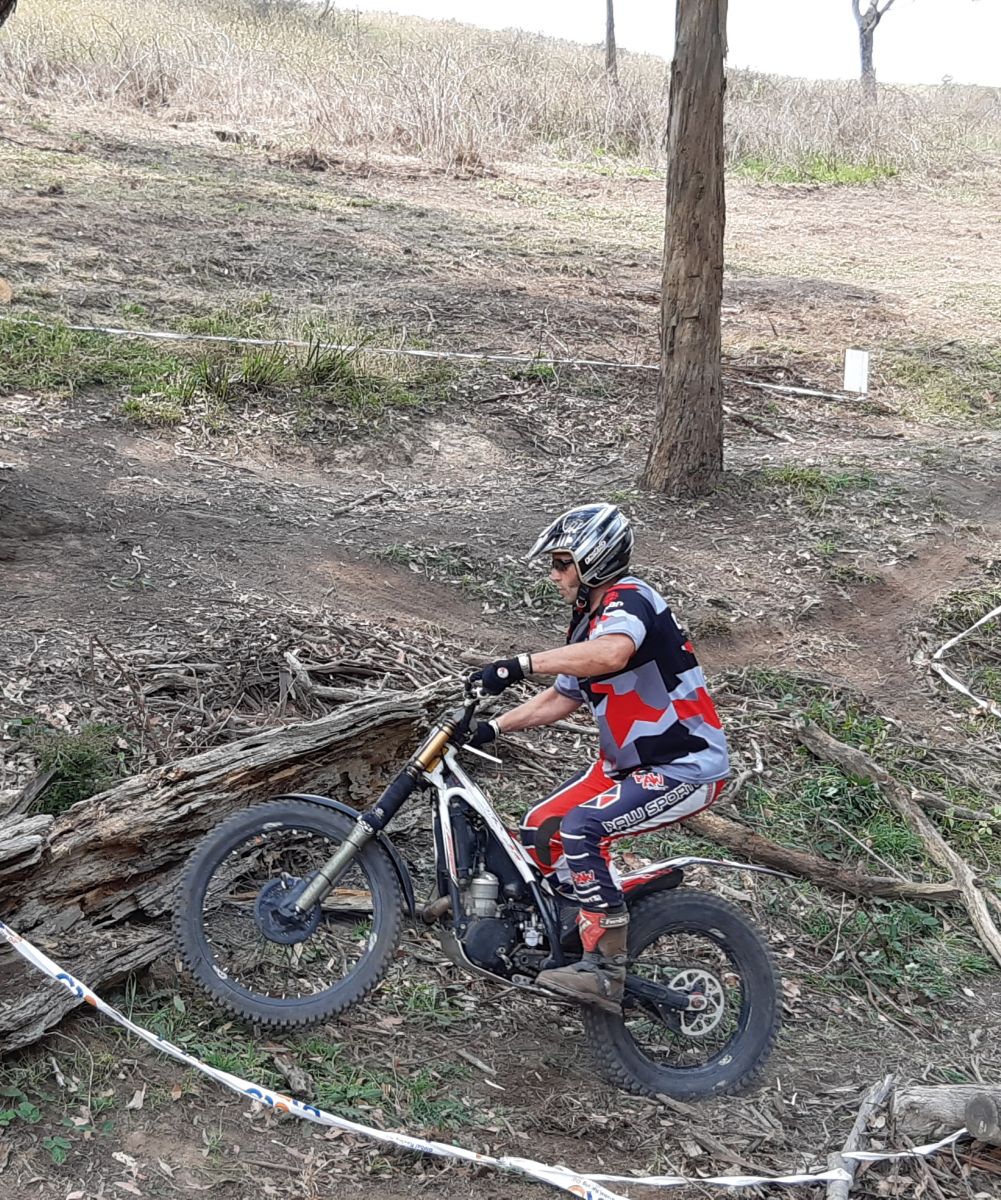 All in all a fantastic and worthy event and due to the generosity of our riders, raising over a thousand dollars!
Special thanks to Steve and Robyn Banks, Glenn and Judy Smith, Doug McClelland, Gary Macdonald, Peter Leaman, Chris Banks, my wife Bernadette with the computer stuff and everything, our riders and last but not least Daryl Petch of AMA for making it possible at all.
STR, by riders, for riders.