Trials South Oz, along with Motorcycling SA would like to wish everyone a safe & Merry Christmas & New Year and are also pleased to announce the 2019 calendar for trials in SA - so you can start planning the year over the break!
Also attached are the draft posters for 2019; the full 2019 Trials SA calendar, TROY Series SA 2019 (which is running for the 10th year in 2019) and the 2019 SA Trial Championships, which are heading to Mungeree for the first time since 2011!
August 17 & 18 - 2019 SA Trial Championships @ Mungeree
May 5 - National Trial Day
June 2 - 44th Peter Sparkes Trophy
June 30 - 11th 'Rockhopping SA' SA Women's Cup & Diener/Holmes Sidecar Trophy
Plus - 5 round TROY Series SA celebrates 10 years
Look for more exciting news in the first week of 2019!
See you all on the rocks in 2019!
(With a huge thanks, as always, to Trentino for the excellent photography)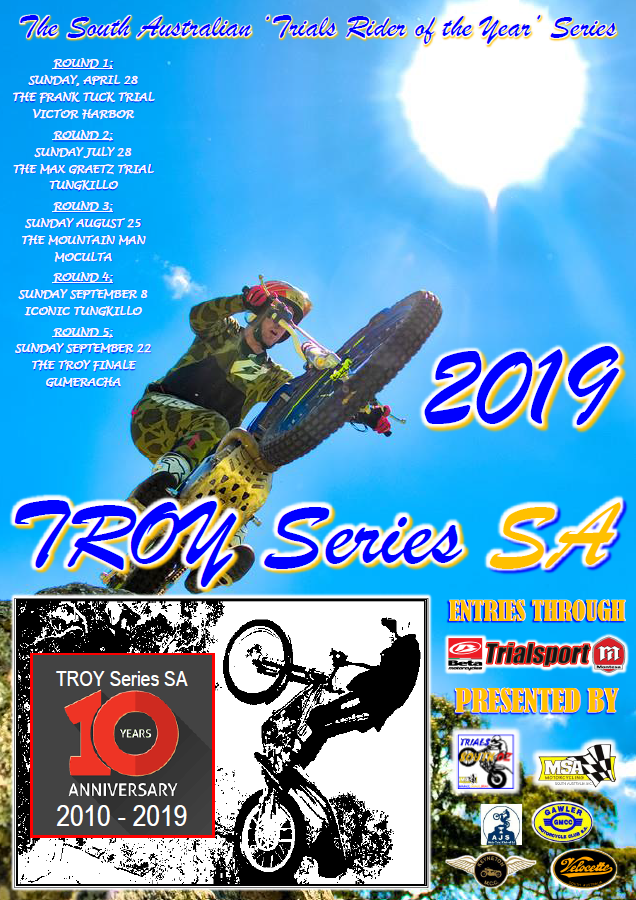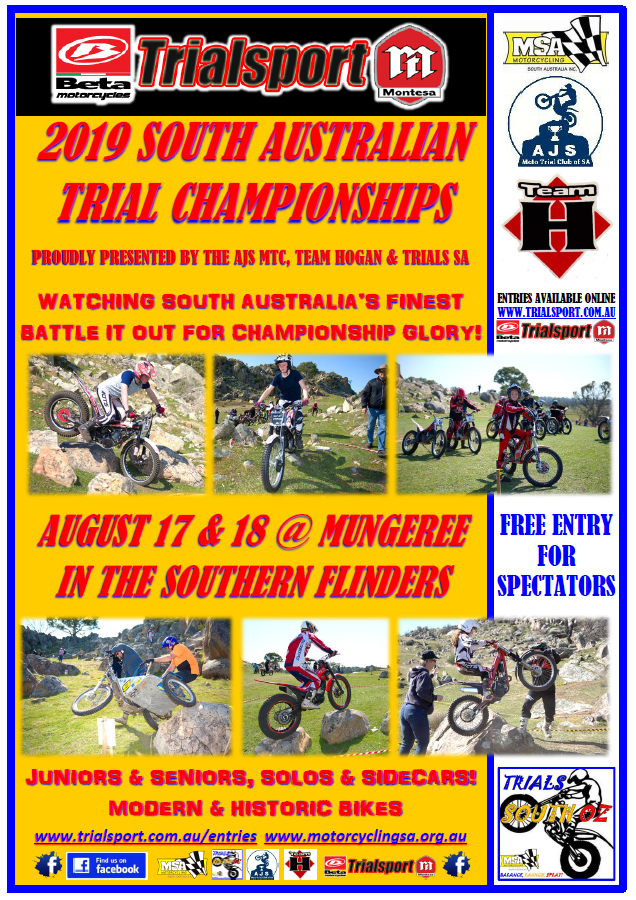 Attachments